Top Remarkable Benefits to Beautify Your Home with Artificial Flowers
Artificial Flowers are a great ornament that anyone can use to add greenery and life to their home. People have made artificial flowers using silk and many more materials for about 1500 years. From tiny to large artificial flowers, there are many ways you can use them to make your home look richer, fresher, and brighter. Get yourself an artificial flower to decorate your home today.
We will look at some benefits that Artificial Flower can bring to your home.
Looks Real And Luxury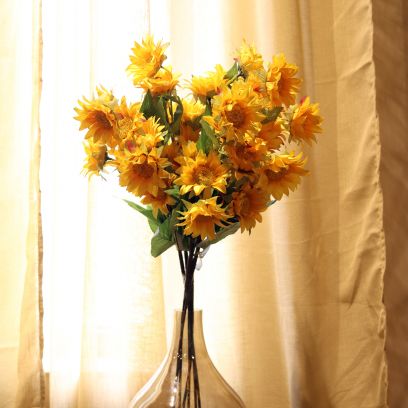 True to life! This is what artificial flowers make you feel. If you love flowers and due to any reasons you cannot keep real flowers at home, or if you don't have time to take care of them. You can get artificial flowers to decorate your home and give your eyes a soothing view. Some of the artificial flowers come in water-filled vases, which also gives you the natural feel of flowers. So, the arrangement of artificial flowers in your home is the best choice.
Keeps You Safe From Allergies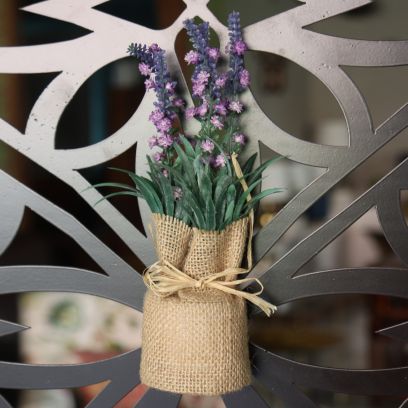 It spreads if you are allergic to flowers but love flowers and can't resist staying away from the beauty. The solution is just one step away from you to buy artificial flowers for home decoration. It gives you various benefits; one, it graces up the aura of your home, and secondly, you can gaze at them and take all feels of real flowers, and last, it will keep you safe from allergies.
So buy artificial flowers now and keep the flowers you love at home easily and stress-free from getting any potential reaction.
Can Survive Anywhere
Without the fear of drying out or withering easily of your flowers due to the excessive heat the sunlight gives, you can add artificial flowers to your home and can keep them anywhere, even in the windows where you have direct sunlight. Nothing can destroy artificial flowers; it is the best part to cherish when decorating your home with artificial flowers. The same happens during winter, so an artificial flower will withstand and never leave your side.
You don't need Reasons to be in Seasons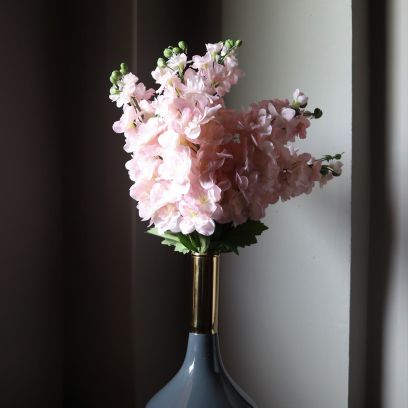 If you love flowers, you will always want to stay around them and cherish them or decorate them in your home so that whenever you see them, it blooms up your mood. But the disappointing part of fresh flowers is that mostly they are seasonal; they come once a year. It stops your access to your favorite flowers.
Let's free from this worry and get artificial flowers for home decoration. Artificial flowers are available throughout the year. You can spray your home fragrances on them and make your house bloom from January to December.
Always Guest-Welcoming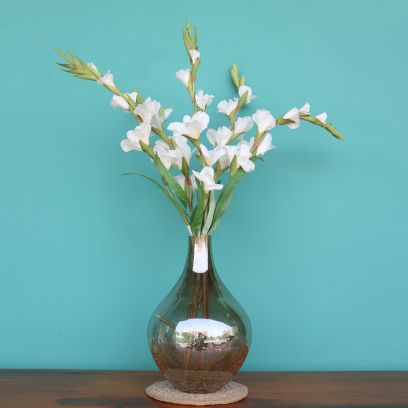 Artificial Flowers for decoration beautify anytime and whenever you have visitors show up unplanned, or any family member calls you to stay over at your place. Whether you like fresh flowers or your visitors, it's not possible always to get fresh flowers immediately or due to any situations, when you have unexpected visitors coming over to your place for dinner or get-together. No matter what, artificial flowers can permanently save you from unforeseen situations and keeps up the grace of your home.
Double Up the Aura of Your Space
Artificial flowers are always the savior for decor and add liveliness to your home space. An Artificial flower arrangement is the easiest and less time-consuming way to decorate the table for your date or party. It's a dinner date, a birthday party, or a couple's romantic date for a meal together, and you don't have time to visit the flower shop to set up the date; then no alternative can be best than the artificial flowers to place.
Conclusion
Real flowers are love. They are.
However, there are times and places for artificial flower decoration, too, incredibly alluring and luxurious artificial flowers. Real flowers provide an exhilarating scent and satisfaction to flower arrangements, but the beauty of these perishable but equally exhilarating flowers offers some significant advantages. It could be one of the best decorative investments you will ever make.
Buy artificial flowers online for your home decoration and get a blissful environment around you.